Small Groups are the future of the Church.
Despite their regular Sunday Mass attendance, many Catholics feel that there is something missing, they want to go deeper. With our parishes being so large it's often difficult to make friends and build strong Catholic relationships which are so important for building each other up. So they'll go on a weekend retreat to rekindle their faith, but a few weeks later they find that the flame has dwindled once again. I know exactly how this feel, because I've been there myself.
The solution to this problem is small groups, five to ten fellow pilgrims on the journey of faith coming together on a regular basis to pray, fellowship, and maintain the fire of faith burning within them.
My wife and I learned quickly that we needed a group of like-minded people of faith to walk with. So we started a small group in our home. That might sound like a huge commitment, but it doesn't have to be. And in this short course I sit down with my good friend and brother Christ Mr. Jess Flores to discuss the ins and outs of small groups.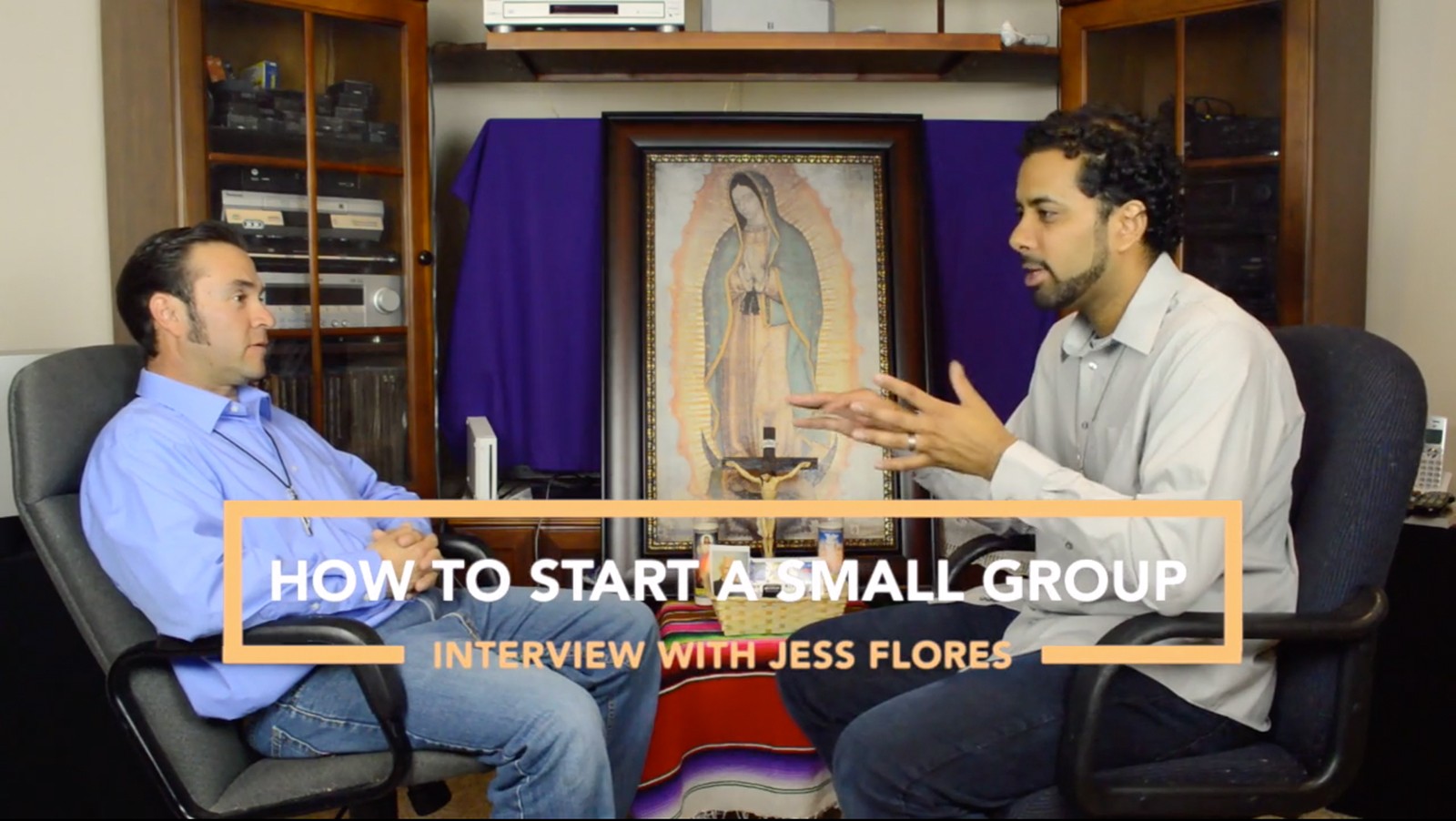 I'll begin the workshop by explaining why I think small groups are absolutely essential for Catholics in the modern world. Then you'll see the two part sit-down interview I had with Jess Flores where we talk everything is to know about small groups. Jess has been facilitating small group in his home for four years and he peels back the curtain to provide valuable insights into how small groups function and why they are so powerful. I'm even including a bonus video tour of Jess's "Upper Room" and a free downloads of the resources he uses for his small group which has been going for almost five years now!
To cap it off you'll get a downloadable copy of my Small Group Starter Guide, which I designed specifically to help people like you figure out how to start a small group and keep it going. After this workshop you'll be on the fast track to facilitating your own small group.